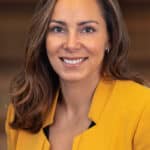 Washington was the first state to enact the new Parentage Act in 2018, based on the 2017 Uniform Parentage Act.   This update to the Parentage Act addresses issues related to same-sex couples, surrogacy, the right of a child to genetic information, de facto parentage, and parentage of children conceived through sexual assault.   
Perhaps the most noteworthy update relates to surrogacy.  Surrogacy has long been permitted in Washington state, but payment of a fee to the surrogate had been a crime.  Under the new Parentage Act, surrogate mothers may be compensated.  Families who reside in Washington or have a surrogate here will no longer have to go out of state to allow compensation to the surrogate mother.   With this change in the law, there are very specific provisions and processes that must be followed to avoid, and ultimately, the court must approve the surrogacy agreement.   It is important to understand the whole process, timing considerations, and legal requirements before entering into a surrogacy plan.  The professionals in our Adoption and Assisted Reproduction group are available and happy to guide families down this avenue to family building.
If you have questions on the new Parentage Act or would like assistance with any proposed surrogacy matters, please contact us.
BERESFORD BOOTH has made this content available to the general public for informational purposes only. The information on this site is not intended to convey legal opinions or legal advice.