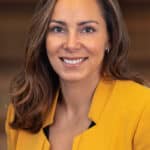 The Setting Every Community Up for Retirement Enhancement Act (SECURE Act), which was signed into law on December 20, 2019, represents a significant overhaul of retirement rules in more than a decade. Among many important changes, the SECURE Act allows you to use retirement savings to start or grow your family!
The SECURE Act allows for penalty-free withdrawals from your retirement account, up to $5,000 per parent, within a year of your child's birth or your adoption of a child into your family.   This change allows you to avoid the 10% penalty typically assessed on early retirement withdrawals.
If you and your spouse withdraw $5,000 each from your separate retirement accounts, you will save $1,000 in penalties typically assessed.  For families choosing to adopt, this savings is in addition to the Adoption Tax Credit of $14,300 per child for 2020 (with phase out tied to higher adjusted gross incomes).
Regardless of which path you choose to grow your family, penalty-free retirement withdrawals is another option to fund the journey whether through adoption or assisted reproductive technologies, such as use of a donor or gestational surrogate.
To learn more about Penalty-Free Retirement Withdrawal To Grow Your Family Adoption Or Assisted Reproduction, please contact Beresford Booth at info@beresfordlaw.com or by phone at (425) 776-4100.
BERESFORD BOOTH has made this content available to the general public for informational purposes only. The information on this site is not intended to convey legal opinions or legal advice.